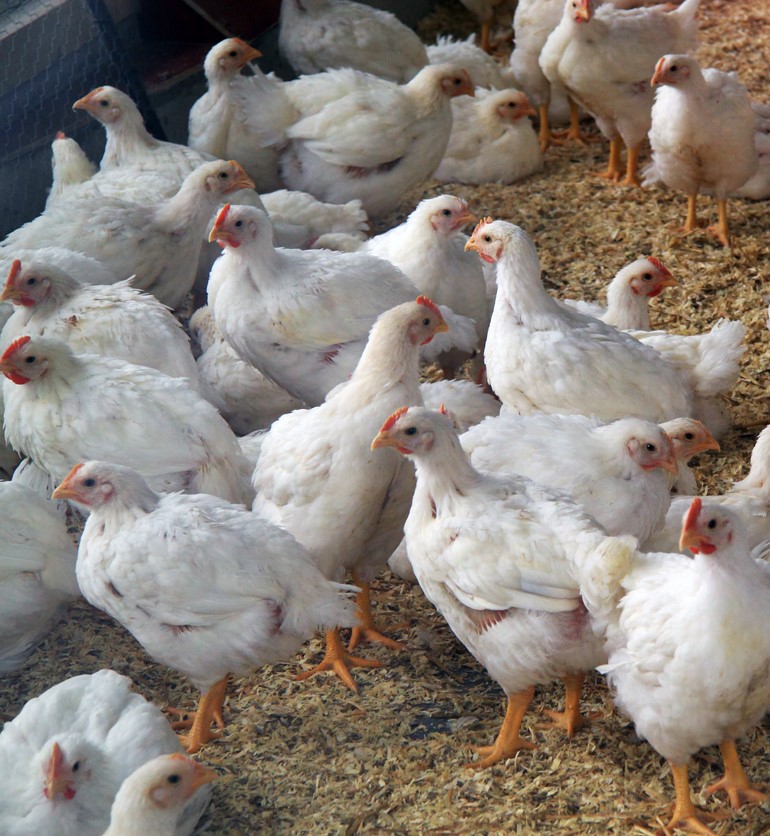 A new report from the National Antimicrobial Resistance Monitoring System (NARMS) highlights some concerning antimicrobial resistance (AMR) trends in Salmonella from food-producing animals.
To evaluate trends in Salmonella serotypes and AMR in cattle, swine, chicken, turkey and related food products, scientists with the Food Safety Inspection Service, the Centers for Disease Control and Prevention, and the Food and Drug Administration analyzed 32,978 cecal (intestinal) samples from slaughter facilities and 226,741 meat and poultry product samples from 2014 through 2019.
The analysis found that 64% of Salmonella isolated from cecal samples and 45% from product samples were not resistant to any of the antibiotics tested (pan-susceptible). The proportion of Salmonella isolates that were pan-susceptible differed among slaughter classes and by sample sources (cecal/product samples, respectively): cattle (83%/71%), swine (65%/64%), chicken (35%/43%), and turkey (34%/32%).
However, multidrug-resistant (MDR) Salmonella gradually increased over time in both cecal and product samples, with a consistent increase in product samples from 2016 through 2019. Salmonella serotype Infantis was a major contributor to the increase in MDR Salmonella in chicken, which jumped by 17.7% in cecal samples and 20.3% in product samples.
NARMS data over the 6-year period also revealed that resistance to the critically important antibiotics ciprofloxacin, ceftriaxone, and trimethoprim-sulfamethoxazole increased in chicken cecal and product samples and cattle and swine product samples, while cephalosporin-resistant Salmonella increased over time in product samples from cattle and swine. Increased resistance to at least one critically important antibiotic class was observed in at least one Salmonella serotype isolated from cattle, swine, and chicken.
This information is crucial in our efforts to develop appropriate solutions to prevent and contain AMR.
Salmonella causes an estimated 1.35 million illnesses and 26,500 hospitalizations in the United States each year.
"This report shows how the analysis of both cecal and product samples provides a more complete picture of changes in Salmonella AMR and continually serves as an early indicator of emerging AMR Salmonella threats to public health," the report states. "This information is crucial in our efforts to develop appropriate solutions to prevent and contain AMR."