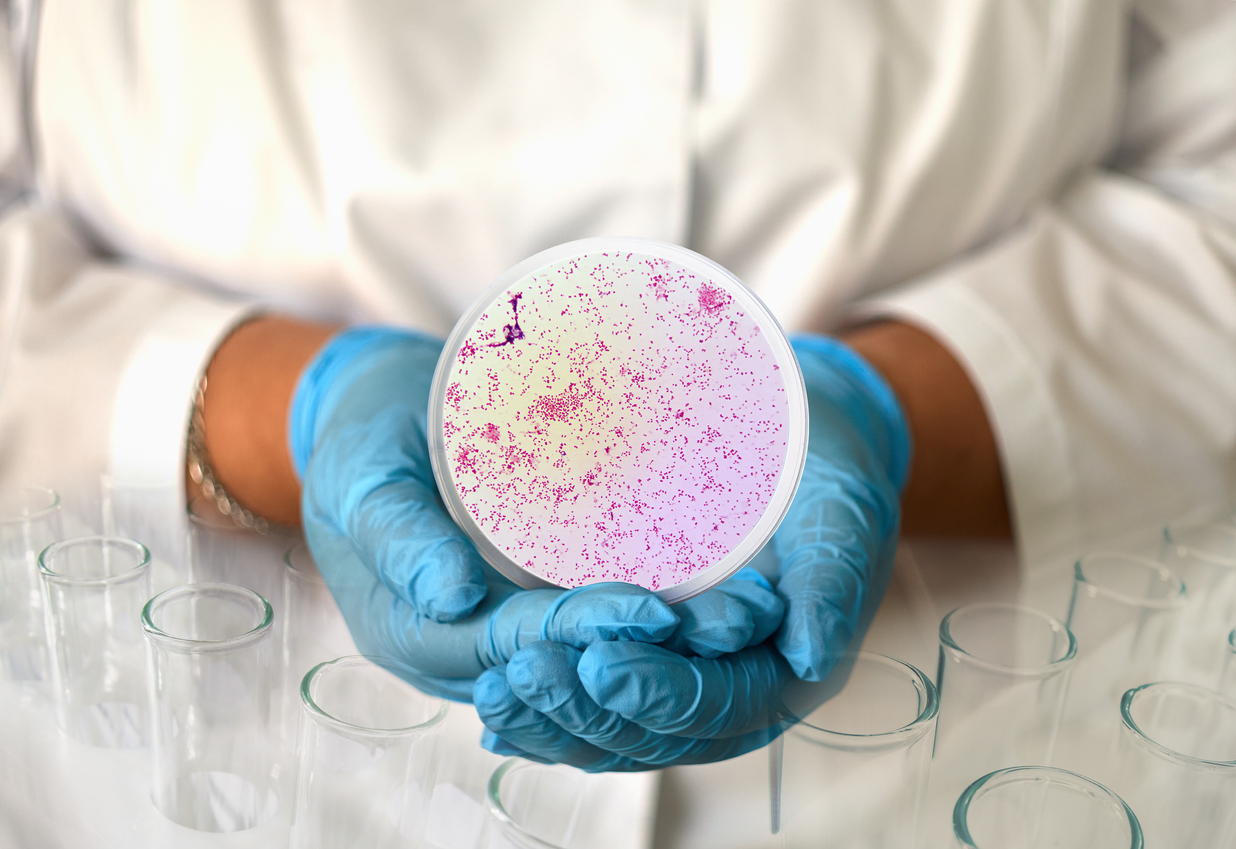 Analysis of Neisseria gonorrhoeae isolates from three African countries found high resistance to ciprofloxacin and emerging resistance determinants for azithromycin, African researchers reported today in the Journal of Antimicrobial Chemotherapy.
For the study, the researchers conducted antibiotic susceptibility testing and whole-genome sequencing (WGS) on 433, 154, and 99 gonococcal isolates collected from men in Uganda, Malawi, and South Africa, respectively, from 2015 to 2020. Although the World Health Organization African Region has some of the highest prevalence of gonorrhea, there data are scarce on antimicrobial resistance (AMR) and on the evolution, molecular epidemiology, and presence of genetic AMR determinants in gonococcal isolates from the region.
Antibiotic susceptibility testing revealed that resistance to ciprofloxacin was high in all countries (57.1% of isolates in Malawi, 77.8% in South Africa, and 100% in Uganda were resistant), while all isolates were susceptible to ceftriaxone, cefixime, and spectinomycin, and 99.9% were susceptible to azithromycin.
WGS found that AMR determinants were common for ciprofloxacin, benzylpenicillin, and tetracycline but rare for ceftriaxone and azithromycin. A phylogenomic tree of the isolates from the three countries, along with 159 isolates from Kenya and 52 from Burkina Faso, showed that most belonged to the more antibiotic-susceptible lineage B (780 isolates) compared with the AMR lineage (141).
It is imperative to strengthen gonococcal AMR surveillance, ideally including genomics, in African countries.
The study authors note that while ciprofloxacin is no longer recommended for gonorrhea treatment in the three countries, the high prevalence of ciprofloxacin resistance is likely related to its continued empirical use for urethritis, along with the continued use of fluoroquinolones for other infections. And although susceptibility to ceftriaxone and azithromycin was high, the existence of AMR determinants to these antibiotics, which are recommended for gonorrhea treatment, is a concern.
"The high prevalence of resistance to ciprofloxacin (and empirical use continues), tetracycline and benzylpenicillin, and the emerging resistance determinants for azithromycin show that it is imperative to strengthen gonococcal AMR surveillance, ideally including genomics, in African countries," they wrote.