Testing at the US Department of Agriculture (USDA) National Veterinary Services Laboratory has confirmed highly pathogenic H5N1 avian flu in three adult harbor seals found stranded on Marrowstone Island in Puget Sound. The animals initially tested positive at the Washington Animal Disease Diagnostic Laboratory.
A statement from National Oceanic and Atmospheric Administration (NOAA) Fisheries said it is the first high-path avian influenza (HPAI) detection in marine mammals on the West Coast. In 2022, 17 H5N1 detections were reported in harbor seals in Maine.
NOAA said the illnesses in Washington seals follows ongoing avian flu outbreaks since the middle of summer in sea birds on neighboring Marrowstone and Rat islands in the northern part of Puget Sound, which led to the deaths of about 1,700 birds.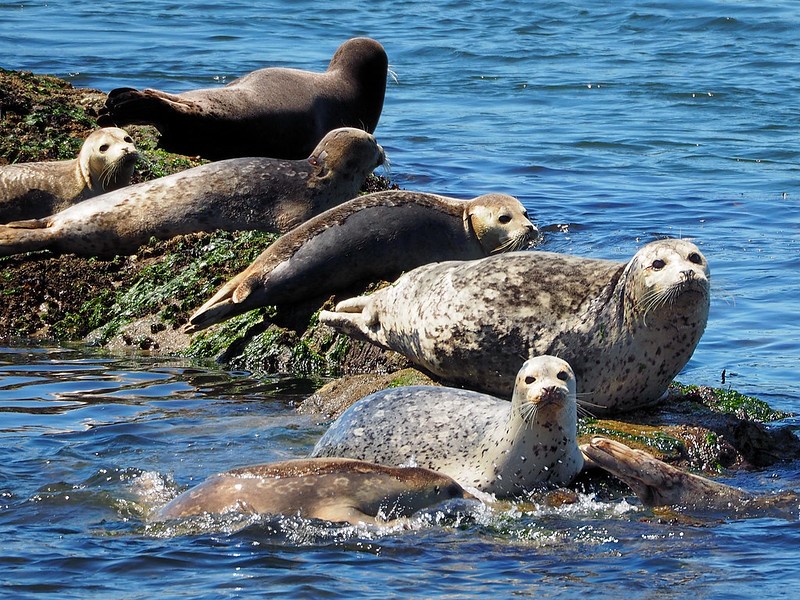 Officials said the virus isn't expected to affect Puget Sound's larger seal population. Kristin Wilkinson, NOAA's regional stranding and entanglement coordinator, said, "The discovery of HPAI H5N1 in seals brings to light the potential for cross-species transmission and highlights the complexity of managing infectious diseases in wildlife populations." She added that the continuing investigation emphasizes the importance of collaboration among agencies.
NOAA urged people and their pets to avoid all contact with sick or dead wildlife. It added that although the risk to the general public remains low, beachgoers should not touch live or dead seals or allow pets to approach them.
Seal deaths in Denmark
In a similar development, Danish officials reported H5N1 in seals found dead at the end of August at Avno, a nature area along the Smalandsfarvandet waterway, according to a statement from the Statens Serum Institut translated and posted by Avian Flu Diary, an infectious disease news blog.
Officials also found carcasses of mute swans that had died earlier, and a sample from a swan was also positive for H5N1. Denmark had reported avian flu in two harbor seals in 2021. More tests are under way with collaborators from the University of Copenhagen to characterize the virus found in in the seals and birds.