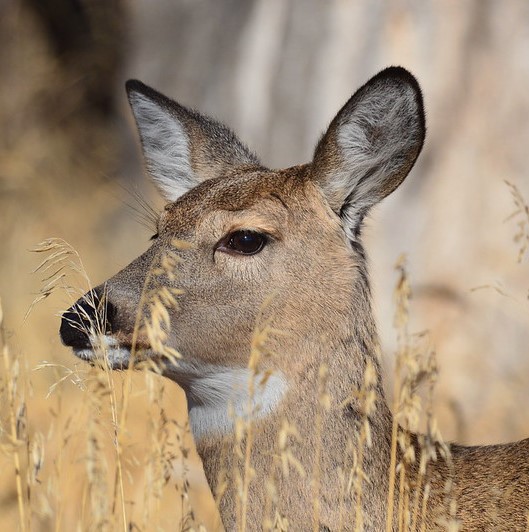 The first case of chronic wasting disease (CWD) in Florida has been detected in a road-killed deer in Holmes County, boosting the number of affected states to 31 and prompting nearby states to take action.
Caused by infectious prions (misfolded proteins), CWD is a fatal neurodegenerative disease affecting cervids such as deer and elk. While CWD isn't known to infect humans, some experts fear it could jump species. 
CWD management zone established  
On June 15, the Florida Fish and Wildlife Conservation Commission (FWC) and the Florida Department of Agriculture and Consumer Services (FDACS) announced an emergency order and actions to protect against CWD spread in north Florida.
"As part of the plan, the FWC will collect samples from specific established zones to further assess the spread of the disease," FWC said in a news release. "The FWC has increased CWD monitoring and surveillance in the area and FDACS is prioritizing CWD testing from all samples collected from Holmes County."
Controlling the spread of CWD is difficult once it becomes established in a natural population.
The CWD management zone covers parts of Holmes, Jackson, and Washington counties. The FWC prohibits the export of whole-deer carcasses and high-risk parts, baiting or feeding deer, and the rehabilitation of injured or orphaned white-tailed deer. Holmes County is on the border with Alabama and lies close to Georgia, as well.
The FDACS is scrutinizing transportation permits for intrastate cervids to or from cervid farms within the zone, which are under quarantine.
"Controlling the spread of CWD is difficult once it becomes established in a natural population," the FWC wrote. "Because prions shed by infected deer persist in the environment, the best chance for controlling CWD is acting quickly."
Nearby states respond
Several nearby states reacted with their own announcements:
The Alabama Department of Conversation and Natural Resources said in a statement that it will increase CWD sampling in the southeastern part of the state.

The Georgia Department of Natural Resources issued a

release

saying that it will activate its CWD response protocol if it is detected in the state.

The Tennessee Wildlife Resources Agency said it has halted the rehabilitation of white-tailed deer fawns, News Channel 5 Nashville

reports

.