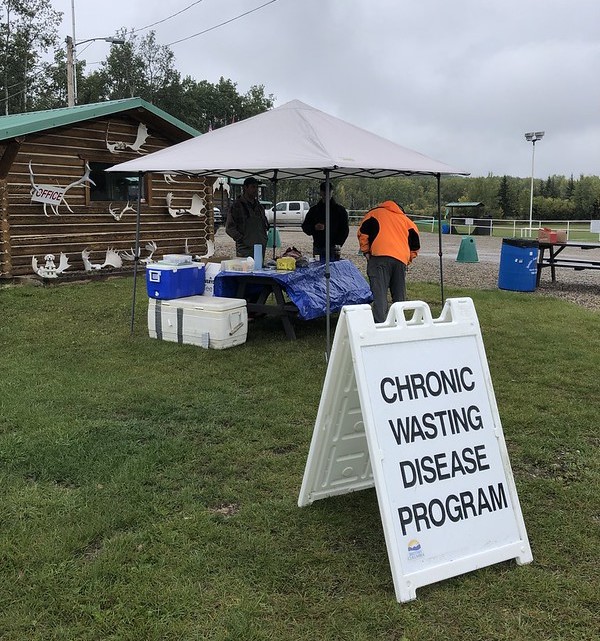 Data on chronic wasting disease (CWD) sampling in Wyoming's large game animals for 2022 suggests a slow rise, with the disease spreading from east to west, according to an update last month from the Wyoming Game & Fish Department (WGF).
Tests are done on submissions from hunters, road-killed animals, and animals found dead or in poor condition. Most samples are from hunter check-in stations. Of 6,701 samples from big game animals that were tested, 826 were positive for CWD, similar to 2020 and 2021.
The prevalence of CWD is slowly increasing in many deer and elk herd units.
Jessica Jennings-Gaines, a WGF wildlife specialist, said comparing the numbers each year can be misleading, because the surveillance program focuses on different deer and elk herd unit each year.
"We can say that the prevalence of CWD is slowly increasing in many deer and elk herd units in the state," she said. "The western half of Wyoming has several deer hunt areas where CWD has not been detected; however, the disease continues to spread west and was detected in two new deer and five new elk hunt areas last year."
Listening sessions on CWD herd certification
In other CWD developments, the US Department of Agriculture (USDA) Animal and Plant Health Inspection Service (APHIS) today announced five virtual listening sessions on CWD herd certification standards. In a statement, officials said they're looking for input on the program's direction, ways to increase enrollment, biosecurity, and CWD prevention.
The sessions, held on Zoom, begin on July 27 and run through September 14. Topics vary by date, and APHIS is also accepting written comments.