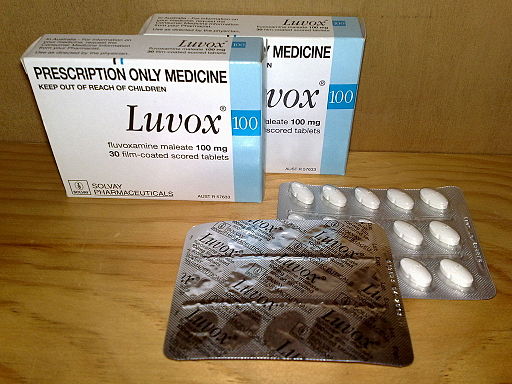 Results from a randomized clinical trial today of 1,208 participants show that high-dose (100-milligram [mg]) fluvoxamine did not improve time to sustained recovery in people with mild to moderate COVID-19 infections.
Fluvoxamine, known as Luvox, is a selective-serotonin reuptake inhibitor. Its potential use for COVID-19 was considered as part of the Accelerating Coronavirus Disease 2019 Therapeutic Interventions and Vaccines (ACTIV-6) platform, which aims to investigate repurposed medications in the outpatient setting for mild to moderate COVID-19.
The study is published in JAMA.
Participants were enrolled from August 25, 2022, to January 20, 2023, and were 30 years or older with confirmed SARS-CoV-2 infection and at least two acute COVID-19 symptoms for 7 days or less. The participants were randomized to receive fluvoxamine 50 mg twice daily on day 1 followed by 100 mg twice daily for 12 additional days (601 patients), or a placebo (607).
The primary outcome was time to 3 consecutive days without symptoms.
All patients recovered in 10 to 11 days
The participants' average age was 50 years old, 65.8% were women, 45.5% identified as Hispanic/Latino, and 76.8% reported receiving at least two doses of a SARS-CoV-2 vaccine.
The authors found no differences among the study participants in time to recovery (adjusted hazard ratio, 0.99; 95% credible interval, 0.89 to 1.09), with both groups achieving sustained recovery by days 10 or 11. No participants died during the study, and fluvoxamine was not associated with any adverse events.
In an editorial on the study, two JAMA deputy editors wrote that the ACTIV trial is a success story of the pandemic. They note that shortly after the pandemic began, "the ACTIV platform also quickly began generating key insights for outpatient management of COVID-19 infection, such as the ineffectiveness of ivermectin."
They suggest the model should be used to investigate treatments to several outpatient diseases in addition to COVID.