Late last week the Centers for Disease Control and Prevention (CDC) issued updated guidance on school reopening, saying that 3 feet, not 6 feet, of physical distancing between students was sufficient in most elementary schools—regardless of the level of community spread of COVID-19.
At the same time that CDC officials were updating school policy, they were also warning that B117, a variant strain 50% more transmissible than the wild-type virus, would likely become the dominant strain in the United States by April. In some states, such as Florida and California, the variant, which was first detected in the United Kingdom, already accounts for 25% of cases.
Now several experts are concerned that schools may be opening during an inflection point in the pandemic and are being misguided about how to do so.
CDC, states struggle with school openings
Across America almost all schools closed in March and April of 2020 as the pandemic entered its first wave and peaked in places like New York City. A barrier to reopening in the fall, especially in crowded, urban school districts, was that classrooms could not accommodate students with the CDC-recommended 6 feet of physical distancing.
The CDC said mounting evidence shows little difference in school transmission rates when students are separated by 3 or 6 feet, and it points to mounting research on student mental health, physical health, and even parental job security that shows that in-person instruction is superior for most American children and families.
"It's a balance," said Ruth Lynfield, MD, Minnesota state epidemiologist. Minnesota, along with Michigan, and North Carolina, has seen school-related B117 outbreaks spread into the community in recent weeks.
"We are in a race to vaccinate as variants spread, and currently kids and their parents are not vaccinated, so communities need to work that much harder to make in-person school happen," Lynfield said. "That means wearing masks, and not gathering with other families outside of school."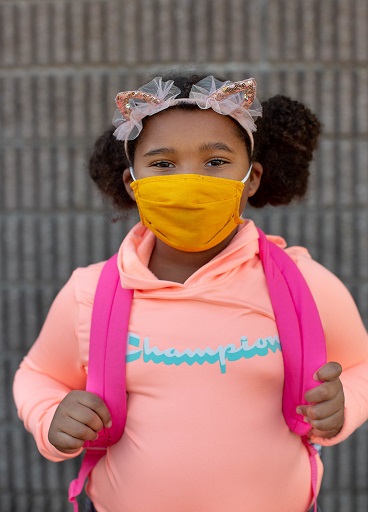 Lynfield said she is seeing B117 cases increase yet at the same time sees hope via vaccination.
"But we could have another surge," she said. "And nobody wants that."
Michael T. Osterholm, PhD, MPH, director of the University of Minnesota's Center for Infectious Disease Research and Policy, publisher of CIDRAP News, is worried B117 will lead to a different level of transmission than the country has seen before.
"We're already seeing substantial transmission," said Osterholm, who had supported the opening of K-8 schools given the dynamics of the wild type virus. Osterholm said the CDC recommendations were based on data done when only the original, wild-type virus was circulating, not B117.
"What little science supports 3 versus 6 feet goes out the window here. Is 6 feet even safe?" he said.
Europe's lessons: Open schools may close again
In Europe, where schools have been opened since the fall, some countries, have now had to close doors in light of the spread of the B117 variant. Italy, Denmark, the Netherlands, and Germany, have all confirmed B117 outbreaks in schools.
But data on B117 and children are limited and conflicting, as the variant was only first identified in the United Kingdom in December. Non–peer-reviewed studies have shown children under 18 make up a larger share of UK B117 cases.
Other studies have shown that those younger than 20 years were overrepresented in initial analyses of B117 cases in the United Kingdom, and the variants simply has a higher attack rate among all age groups.
According to Marion Koopmans, DVM, PhD, a virologist at Erasmus Medical Center in the Netherlands, it's still true that children as a whole are largely clinically less affected by all types of COVID-19. In the Netherlands, children and young adults are overrepresented in the current increase in cases, which could mean B117 is more transmissible among children.
"It seems that children infected with B117 are more often symptomatic," Koopmans said, noting her comments were based on a study that has not yet been published, which was based on small numbers. "That could also translate into more transmission."
She said conducting in-person school is now done more cautiously in the Netherlands, with recommended low-threshold testing.
"This virus is hard to stop, and that is even more so for the more transmissible variants. So it remains important to respect the rules, stay home when sick, get tested, avoid crowds, and respect physical distancing," she said.
Muge Cevik, MD, MSc, a clinical lecturer in infectious diseases and medical virology at the University of St. Andrews, has tracked B117 in the United Kingdom. She said the strain is more transmissible in all age-groups and cautioned against an overemphasis on children and the threat of schools.
"There was an early speculation that kids might be more affected, but this has not been supported by further data," Cevik said. "In reality, a more transmissible variant means we may have more infections in all age-groups, and these variants will be amplifying where the burden already exists, such as nursing homes, prisons, shelters, and meat packing plants."
"I suspect B117 will be the main circulating variant across the world very soon, as it is more transmissible and out-competes other variants," Cevik said.
Elephants in the (class)room: Lunch and aerosols
When CDC Director Rochelle Walensky, MD, MPH, introduced the 3-feet guidelines, she cited a study recently published in Clinical Infectious Diseases. That paper showed similar spread of the virus in Massachusetts schools that implemented masking and 3 feet of physical separation, compared with masking and 6 feet.
"The paper is asking the wrong question," said Lisa Brosseau, ScD, a research consultant with CIDRAP. "Does 3 feet or 6 feet matter when kids are in a classroom for 6 hours?"
Moreover, the recommendation still ignores aerosol transmission of the virus, said Donald Milton, MD, DrPH, MOH, of the University of Maryla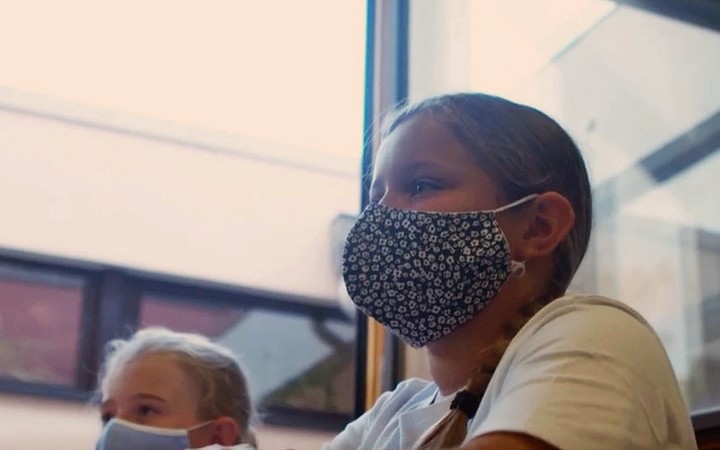 nd in College Park.
"The concept of 3 feet or 6 feet is based on droplet spray in the first place," Milton said. "If we were only talking about spray-borne transmission, that distance is important. But that's not what's happening at this point."
The Massachusetts study, according to Milton and Brosseau, also fails to address the real-world challenges schools present to infection control.
"The elephant in the room is lunch," Milton said. "We know a high-risk activity is dining. People can't eat with a mask on. I don't see people talking about that in the context of schools."
The CDC's current guidelines suggest 6 feet of distancing should be maintained when students are not wearing masks.
Room ventilation is key
Brosseau said though the Massachusetts study, and thus the CDC guidelines, focuses on face-covering policies, not enough attention is given to the ventilation systems in school districts.
"If those with less than 3 feet policies also improved their ventilation, that would dilute the impact—so to speak—of more people closer together. I suspect none of the districts made any ventilation changes, but that would have been an appropriate variable to include in their models," Brosseau said.
Kim Prather, PhD, of the University of California San Diego, has been helping San Diego Unified, one of the biggest school districts in California, plan for its reopening on Apr 12. She said she is encouraging schools to maintain 6 feet of distance.
"If you tell kids 3 feet, it becomes 1 foot," Prather said. "And what worked for schools in the fall will only get harder with the variant."
All of the experts agreed that safety opening schools must be a top priority, but one that cannot be addressed properly until the CDC acknowledges what it knows—and doesn't know—about the virus.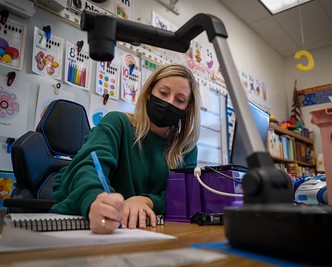 Until then, Prather is recommending that schools invest in ventilation, HEPA (high-efficiency particulate air) filters, and close-fitting masks for kids. She advised San Diego Unified to ban children who are not wearing masks from coming indoors, and recommended lunch be served al fresco for the time being.
"The chance of things calming down right now are so close with vaccines," she said. "And the variant can't take off unless you give it the opportunities."