Positive tests, hospitalizations, and outpatient visits for flu rose again last week, with levels highest in the south central, south, and western regions, the Centers for Disease Control and Prevention (CDC) said today in its latest update.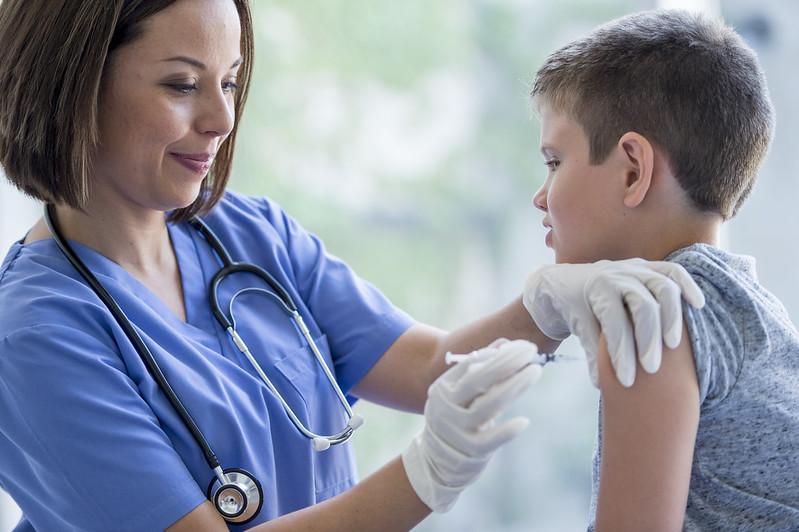 The percentage of outpatient visits for flulike illness, at 3.5%, is above the national baseline for the second week in a row and is at or above baselines in 5 of 10 US regions. The percentage of respiratory specimens that were positive for flu rose to 4%, up from 3% the week before. Among positive samples at public health labs, 75.8% were influenza A, and, of subtyped specimens, 87.2% were the 2009 H1N1 strain.
Estimated 8,000 hospitalizations, 490 deaths
The CDC estimated that there have been at least 780,000 flu infections, 8,000 hospitalizations, and 490 deaths from flu so far this season.
Hospitalizations rates are highest in seniors and in children ages 4 and younger, the two age-groups that also have the highest levels of outpatient visits.
One state—Louisiana—reported very high flu activity, a marker that tracks clinic visits for flu. Eight jurisdictions reported high activity: Alabama, the District of Columbia, Florida, Georgia, Mississippi, New Mexico, Puerto Rico, and South Carolina.
The CDC didn't report any new pediatric flu deaths, which remain at one for the season. Earlier this week, however, Mississippi reported its first flu death of the season.
Regarding flu vaccine uptake, the CDC estimates that more than half (57.6%) of seniors have been immunized, followed by nearly 35% of adults in other age-groups and 32.6% of children. The CDC recommends that all people ages 6 months and older be vaccinated against flu.