An analysis of the Netherlands' mpox outbreak and measures to battle the disease suggest that infection-induced immunity, rather than vaccination, may have been the biggest contributor to a sharp decline in cases in summer 2022. Researchers from the country reported their findings this week on the medRxiv preprint server.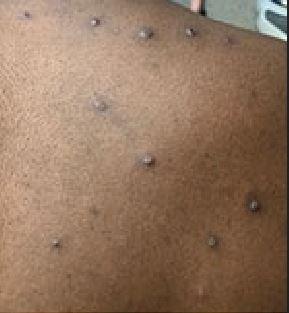 For the study, they used public health records to examine cases and vaccines administered to calculate uptake and coverage. They also examined behavioral trends based on data from people who visited sexual health centers.
The country's outbreak peaked in early July 2022, then declined sharply. The preventive vaccine campaign started on July 25, with 29,851 doses delivered, with 45.8% receiving at least one dose and 35.4% who were fully vaccinated. Researchers estimated that the vaccine effectiveness was 68.2% (95% confidence interval, 4.3% to 89.5%).
They did not see a decrease in high-risk behavior, though they said the impact couldn't be demonstrated with the available indicators. The group said it's not likely that the vaccine triggered the outbreak decline, given that cases started falling before the mpox vaccine program began. "We hypothesise that infection-induced immunity in high-risk groups contributed most to the decline," they wrote.