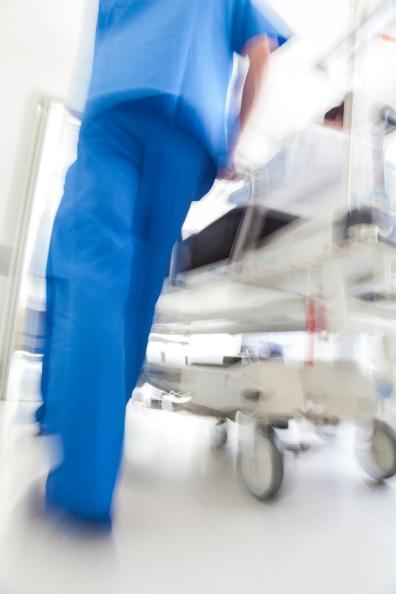 Just one of four internationally recommended sepsis screening tools that emergency medical services (EMS) use can identify the life-threatening condition with any accuracy, according to research presented today at the European Emergency Medicine Congress in Barcelona, Spain.
A Universitätsmedizin Berlin–led team linked health insurance data from 221,429 patients seen by EMS in Germany in 2016 and 2017 with information on 110,419 patients from paramedics and emergency department (ED) doctors in 2016.
Sepsis, which occurs when the body mounts an outsized response to an infection, can lead to organ damage or death. Early identification and treatment of sepsis improves survival. The Society of Critical Care Medicine's Surviving Sepsis Campaign Guidelines 2021 recommend four screening tools.
NEWS-2 tool most predictive
The National Early Warning Score (NEWS-2) accurately predicted 72.2% of sepsis cases, followed by the Modified Early Warning Score (MEWS; 46.8%), the Systemic Inflammatory Response Syndrome (SIRS; 30.4%), and the quick Sequential Organ Failure Assessment (qSOFA; 24.0%). Those are sensitivity scores. For specificity, NEWS-2 correctly identified 81.4% of non-septic cases, compared with 88.4% for MEWS, 93.8% for SIRS, and 96.6% for qSOFA.
Piedmont said that positive NEWS-2 results should be flagged for potential sepsis. "If EMS insist on using the qSOFA, they should be aware that a positive qSOFA makes sepsis likely, but also, that a negative qSOFA cannot rule out sepsis conclusively," she said.