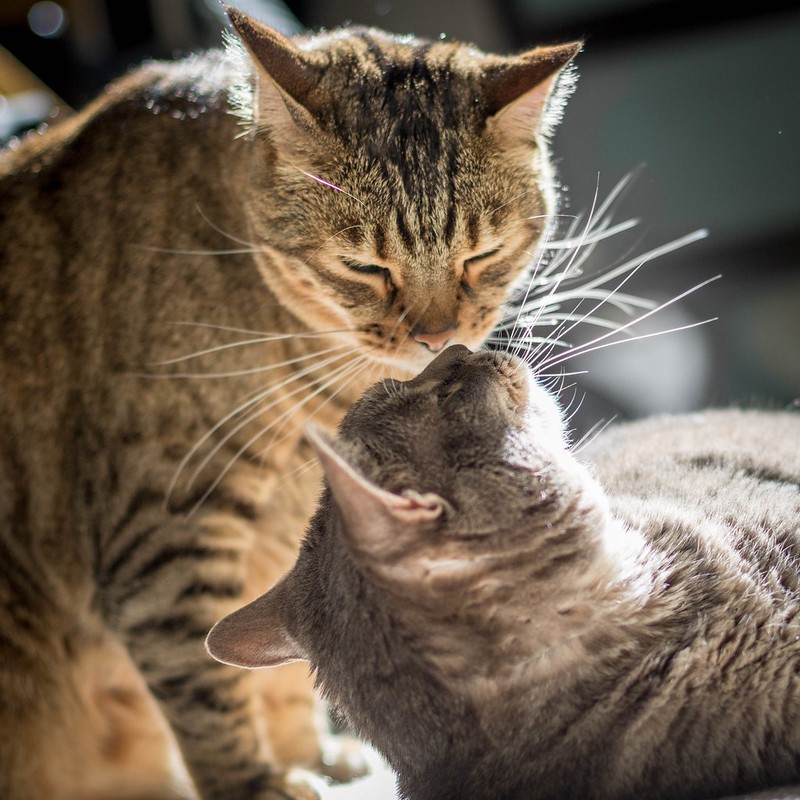 Cats can become infected with COVID-19 through contact with other infected animals or contaminated pens and should be considered part of the household dynamics of the virus, according to a new study in Microbiology Spectrum.
"SARS-CoV-2 transmission between cats is efficient and can be sustained," said study author Wim van der Poel DVM, PhD, of Wageningen University and Research, in the Netherlands, in a press release. "Infections of cats via exposure to a SARS-CoV-2-contaminated environment cannot be discounted if cats are exposed shortly after contamination." 
The experiment involved 16 cats placed in different exposure groups. They were swabbed multiple times over the course of 3 weeks after exposure to either an infected cat or to a pen in which an infected cat was housed. Environmental samples were also taken.
Of the eight cats exposed to the contaminated pens, only one got infected, but three of four animals exposed to another infected animal became infected. The cats displayed mild symptoms, including nasal discharge.
"We found that the infectiousness of contaminated surfaces would decay within 8.8 (95% CI [confidence interval] = 1.5 to 31.2) hours, making transmission via contaminated surfaces alone inefficient," the authors wrote.
What about spread to people?
"We did not expose humans to the infectious cats. Our animal handlers were always fully protected," van der Poel said in the release. "We must assume that cat owners can be infected by SARS-CoV-2 infected cats since these cats excrete infectious virus." In fact, Thai scientists reported such an occurrence in June 2022.
"We should see our cat as part of the family regarding virus transmission," van der Poel added.