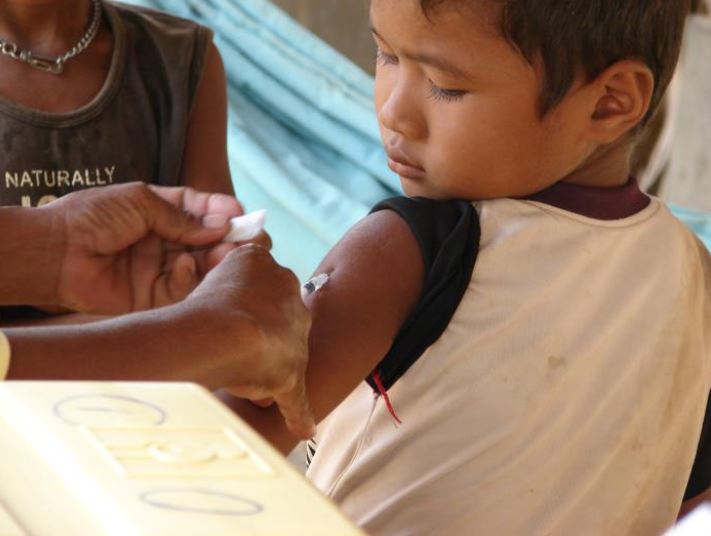 A measles outbreak that began late last year in western Nepal has grown to 690 cases, according to an update yesterday from the World Health Organization (WHO).
The WHO said the outbreak was confirmed by the National Public Health Laboratory on January 2 in Nepalgunj sub-metropolitan city (SMC) in Banke district, Lumbini province, following a cluster of cases of fever and rash. That prompted an active case search that retrospectively identified an index case whose symptoms began on November 24, 2022. From that date to March 10, 690 cases measles cases have been reported from seven districts in western Nepal and three in eastern Nepal, with 1 associated death. The number of cases increased sharply in December but started declining in the second week of January.
A strong majority of cases (86%) have been reported in children aged 15 and younger, and 58% of the patients are unvaccinated. The outbreak is occurring in a population with suboptimal immunity linked to the disruption of routine immunization services during the COVID-19 pandemic.
The WHO said that while measles is endemic in Nepal and sporadic cases are reported every year, the magnitude and extent of the current outbreak are unusually high compared with previous years.
"The risk of spread of measles is assessed as high at the national level and moderate at regional level, due to the spread of the outbreak from Nepalgunj SMC to other districts and provinces, the detection of measles cases in a highly mobile population with frequent cross-border travel, and low population immunity of the affected districts," the agency wrote.
The risk of spread of measles is assessed as high at the national level.
Nepal's Ministry of Health, with support from the WHO and several non-governmental organizations, has implemented response measures, including active case search, case management, and outbreak response immunization.
The last major measles outbreak in Nepal occurred in 2004, when 12,047 cases were reported.