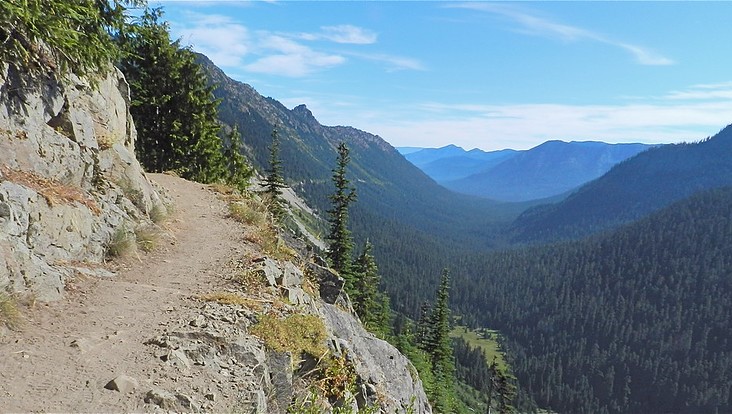 Today in Morbidity and Mortality Weekly Report authors published accounts of at least 27 cases of acute gastroenteritis (AGE) reported among hikers of the Pacific Crest Trail in August and September of 2022, suggesting a possible norovirus outbreak that sickened hikers who shared latrines and a cabin.
Though only 27 hikers responded to a REDCap survey posted on a Facebook group popular with Washington Pacific Crest Trail hikers in September of 2022 and reported illness, social media was littered with numerous accounts of AGE among Washington-based hikers throughout 2022.
Among survey responses from the 27 ill Pacific Crest Trail hikers, investigators collected symptoms, locations, and contact details. Twenty (74%) survey respondents reported an illness of short duration (median of 2.5 days), and 17 (22%) reported vomiting and diarrhea.
"Twenty-one (95%) survey respondents who reported an onset date noted that they became ill within a 73-mile stretch of the Washington Pacific Crest Trail; this suggested the potential for environmental exposure," the authors wrote.
A difficult environment for controlling norovirus
Environmental sampling of two latrines, a trail cabin, and water stations conducted in October showed no Escherichia Coli or norovirus contamination, but "…epidemiologic links all supported the conclusion that the outbreak was primarily caused by norovirus, and that exposure to contaminated surfaces within the cabin and VIP latrines likely amplified transmission."
Hiking trails are a difficult environment to control for norovirus, the authors said, noting a lack of easily accessible clean water and soap for hand washing. Alcohol-based hand sanitizers, though common on camp sites, are not effective against norovirus.