A new study raises troubling questions about how much consumers can trust meat labels that claim animals have been raised without the use of antibiotics.
The study, published yesterday in Science, found that, over a 7-month period, in 42% of Raised Without Antibiotics (RWA)-certified feed yards at a single cattle slaughter facility, at least one animal tested positive for antibiotics regularly used in animal feed and water. Cattle from lots with at least one positive test represented roughly 15% of the RWA-certified cattle processed at the facility.
In 5% of the lots, all cattle tested positive for antibiotics.
The RWA label is just one of many approved by the US Department of Agriculture (USDA) through the Food Safety Inspection Service (FSIS). Others include "No Antibiotics Administered," "No Added Antibiotics," "Raised Antibiotic Free," and "No Antibiotics Ever." Meat from cows, pigs, and poultry that don't receive antibiotics are sold under these labels.
The labels make the claims that the animals have not received any antibiotics at any stage of life. Meat producers who use these labels charge more for their products to cover higher production costs, and consumers who are concerned about antibiotic use in food-producing animals—or just think that meat raised without antibiotics is healthier—rely on them.
But the lead author of the study, conducted by researchers with the Antibiotic Resistance Action Center at George Washington University and Food In-Depth, says the findings could weaken consumer confidence in the labels.
"This is a market-based strategy to reduce antibiotic use in animal production," Lance Price, PhD, founder and co-director of the Antibiotic Resistance Action Center, told CIDRAP News. "But it only works if the labels are truthful."
Labels aren't backed by testing
The problem, as Price and his co-authors explain, is that there is no real enforcement mechanism to prove whether meat producers are adhering to claims of raising animals without antibiotics.
Producers who want to market their products under these labels do have to submit to the USDA descriptions of the controls they'll use to ensure that animals are not given antibiotics, along with their protocol for tracing and segregating RWA products and a signed affidavit describing how the animals were raised to support the label claims. Sick animals that require antibiotics to treat an infection are supposed to be segregated, and can no longer be sold under the RWA label.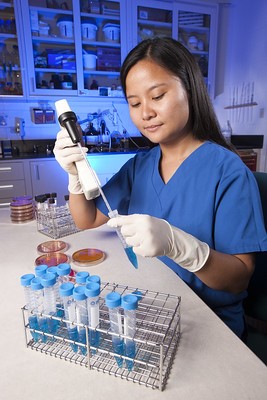 The USDA, however, doesn't conduct tests to verify the claims. FSIS occasionally conducts testing—in roughly 7,000 animals a year—for antibiotic residues in meat under the National Residue Program, but these tests are looking to see whether antibiotics in animal tissue exceed maximum residue limits set by the Food and Drug Administration (FDA). The agency also conducts these tests to look for residues from chemicals and pesticides.
"They're looking for residues that might harm somebody if they ate the meat," said Gail Hansen, DVM, a public health and veterinary consultant who was not involved in the study. "And they only test a small number of animals."
In addition, the tests that FSIS uses to detect antibiotic residues are based on old definitions that have to do with allergic reactions, and aren't sensitive enough to determine whether an animal has been given antibiotics, Price explained. "They're certainly not used to verify absolute abstinence claims," he said.
Furthermore, under law, the USDA has the sole authority to determine whether meat labels are truthful or accurate. This provides cover for meat companies and retailers.
Concerned about this potential weakness, Price and his colleagues went to a facility that slaughters cattle for the RWA market and tested urine samples from the cattle using a rapid lateral-flow test that screens for 17 antibiotics commonly used in animal feed and water. Over the course of 7 months, they sampled animals from every lot of RWA cattle delivered for processing at the facility (mean lot size, 122 cattle; mean number of animals tested per lot, 2).
Overall, they tested 699 cattle from 312 lots and 33 different RWA-certified feed yards. The lots included 38,219 cattle, all of which were part of a "No Antibiotics Ever" program. Three of the feed yards had multiple lots in which all samples tested positive for antibiotics, four had both samples test positive in a single lot, and seven had a positive sample in more than one lot. The most commonly detected antibiotics were chlortetracycline and oxytetracycline.
"These are drugs that are used in feed and at the herd level," Price said, most likely for disease prevention. With conventionally raised beef, feedlots are where antibiotics are commonly used to prevent diseases that occur during the shipping process (shipping fever) or stem from nutrient-rich diets, which can cause liver abscesses. Either way, RWA cattle shouldn't be receiving them.
Antibiotic overuse concerns in meat production
Whether it's producers intentionally cheating the system or just sloppy paperwork, Price said, the findings provide evidence that antibiotic-treated animals are making their way into the RWA program. And as someone who has supported these labels and encouraged consumers who are concerned about antibiotic use in livestock to look for them, he's bothered.  
"Professionally, I've been sending people to these labels for years," he said. "Personally, as a consumer who's spent thousands of dollars on these products over the years…what did I get for my money?"
The concern about the overuse of medically important antibiotics—the antibiotics that are also used to treat human infections—in cattle and other food-producing animals is that it's contributing to the growth and spread of antibiotic-resistant bacteria. The FDA in 2017 imposed rules that prevent producers from using antibiotics for growth promotion, but the industry still uses a vast amount of medically important antibiotics in feed and water for disease prevention.
The hope of antibiotic stewardship advocates is that growing demand for RWA meat could curb antibiotic use in meat production.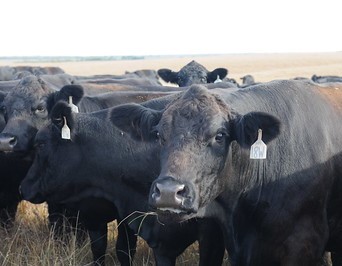 Matthew Wellington, public health campaign director for the US PIRG (Public Interest Research Groups) Education Fund, which has been pressuring the meat industry to stop overusing medically important antibiotics through consumer campaigns, says the study is a sign that the USDA needs to step up its enforcement and verification systems.
"Consumers need confidence that when they vote with their wallets to support meat raised without overusing antibiotics, it's going to producers who truly meet those standards," he said.
Asked to comment on the findings, a spokesperson for FSIS said there's no indication that the meat tested is unsafe to consume, and that it records all violations of maximum residue limits detected. But the person said FSIS looks forward to reviewing the study to determine next steps "as appropriate."
"FSIS takes its responsibility to ensure that meat, poultry, and egg product labels are truthful and not misleading very seriously," the spokesperson said. "Labels may be rescinded if there is evidence that the statement is not truthful."
Removing the incentive to cheat
Going forward, Price and his colleagues urge the USDA to establish a rigorous verification system to ensure that RWA claims are truthful. This could be done, Price said, following a similar protocol as was used in their study: using sensitive, real-time tests and sampling a few animals per lot.
"This could be done super cheap, super rapidly, and in time to reroute these animals so that they don't go on to the RWA market," he said.
The study authors also recommend that the USDA create a fund to compensate RWA producers if they have to treat their animals with antibiotics and segregate them from the RWA market. The fund would cover the additional money that farmers and ranchers put into supplements and that feedlot operators spend on less energy-rich diets for RWA cattle. It would allow RWA producers to prioritize animal welfare without fear of losing their investment.
Under the current system, Hansen says, there are not a lot of incentives to play by the rules. Farmer and ranchers raising RWA cattle take a significant loss if they have to give antibiotics to an animal right before slaughter.
"We have a lot of incentives to the do the wrong thing, and not a lot of incentives to do the right thing," she said. "There has to be a way to compensate farmers and ranchers if they have to give antibiotics for a time."