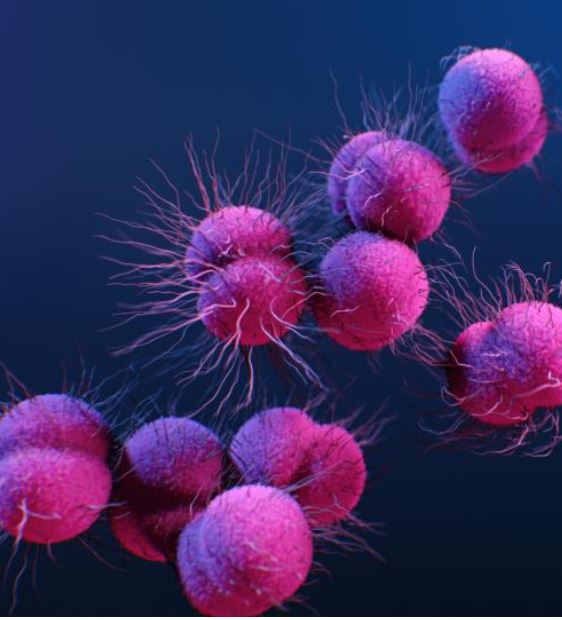 The Global Antibiotic Research & Development Partnership (GARDP) and Innoviva Specialty Therapeutics announced yesterday that they have completed enrollment for a phase 3 trial of an investigational antibiotic for uncomplicated gonorrhea infections.
The trial is evaluating the efficacy of oral zoliflodacin against Neisseria gonorrhoeae infections in comparison with the standard regimen of ceftriaxone plus azithromycin. A total of 958 patients have been recruited from 16 sites in five countries (Belgium, the Netherlands, South Africa, Thailand, and the United States) since November 2019. GARDP says it's the largest clinical trial ever for a new gonorrhea treatment.
It brings us one step closer to developing a new treatment for gonorrhoea.
Gonorrhea is one of the three most common sexually transmitted infections in the world, with an estimated 82 million infections each year. Although the current antibiotic regimen remains largely effective, it is the last remaining treatment option for N gonorrhoeae, a bacterium that develops resistance quickly and has burned through several antibiotics.
Zoliflodacin is a first-in-class antibiotic with a different mechanism of action against N gonorrhoeae than currently available therapies. In a small phase 2 trial, it was found to be highly effective in treating patients with urogenital and rectal gonorrhea infections and was well-tolerated.
Agreement with Entasis Therapeutics
In 2019, GARDP signed an agreement with drug developer Entasis Therapeutics (now a subsidiary of Innoviva) to sponsor the phase 3 trial and in return receive the rights to register and commercialize zoliflodacin, upon approval, in all low- and middle-income countries. Innoviva retains the commercial rights in the major markets in North America, Europe, Asia-Pacific, and Latin America.
"Completing the recruitment for the zoliflodacin phase 3 trial marks a significant milestone for us as it is the first antibiotic trial fully funded and sponsored by a non-profit like the Global Antibiotic Research & Development Partnership," GARDP  Executive Director Manica Balasegaram, MRCP, MSc, said in a press release. "It brings us one step closer to developing a new treatment for gonorrhoea, which is rapidly becoming resistant to existing antibiotics."
Topline results from the trial are expected later this year.