The Centers for Disease Control and Prevention (CDC) yesterday issued a food safety alert about Salmonella Kiambu illnesses, mainly affecting babies, linked to dry dog food. So far, seven illnesses involving the outbreak strain have been reported from seven states.
Epidemiologic and lab studies suggest that the source is a specific lot of the Victor brand Hi-Pro Plus dry dog food made by Mid America Pet Food. The company has recalled it and other brands. In a November 9 recall notice, the company said it recalled products made at its Mount Pleasant, Texas, facility including Victor, Wayne Feeds, Eagle Mountain, and some Member's Mark varieties. They were distributed throughout the United States and include some varieties of dry cat food.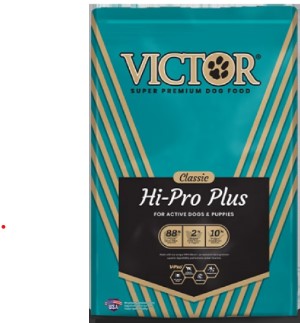 The CDC said illness onsets ranged from January 14 to August 19. One patient was hospitalized, and no deaths were reported. Six patients are children younger than 1 year. A sample of the dog food collected and tested by the South Carolina State Department of Agriculture yielded the outbreak strain, and genetic sequencing shows that the strain is closely related to the one that infected people.
"This means that people likely got sick by touching this dog food, touching things like dog bowls that contained this dog food, or touching the poop or saliva of dogs that were fed this dog food," the CDC said.