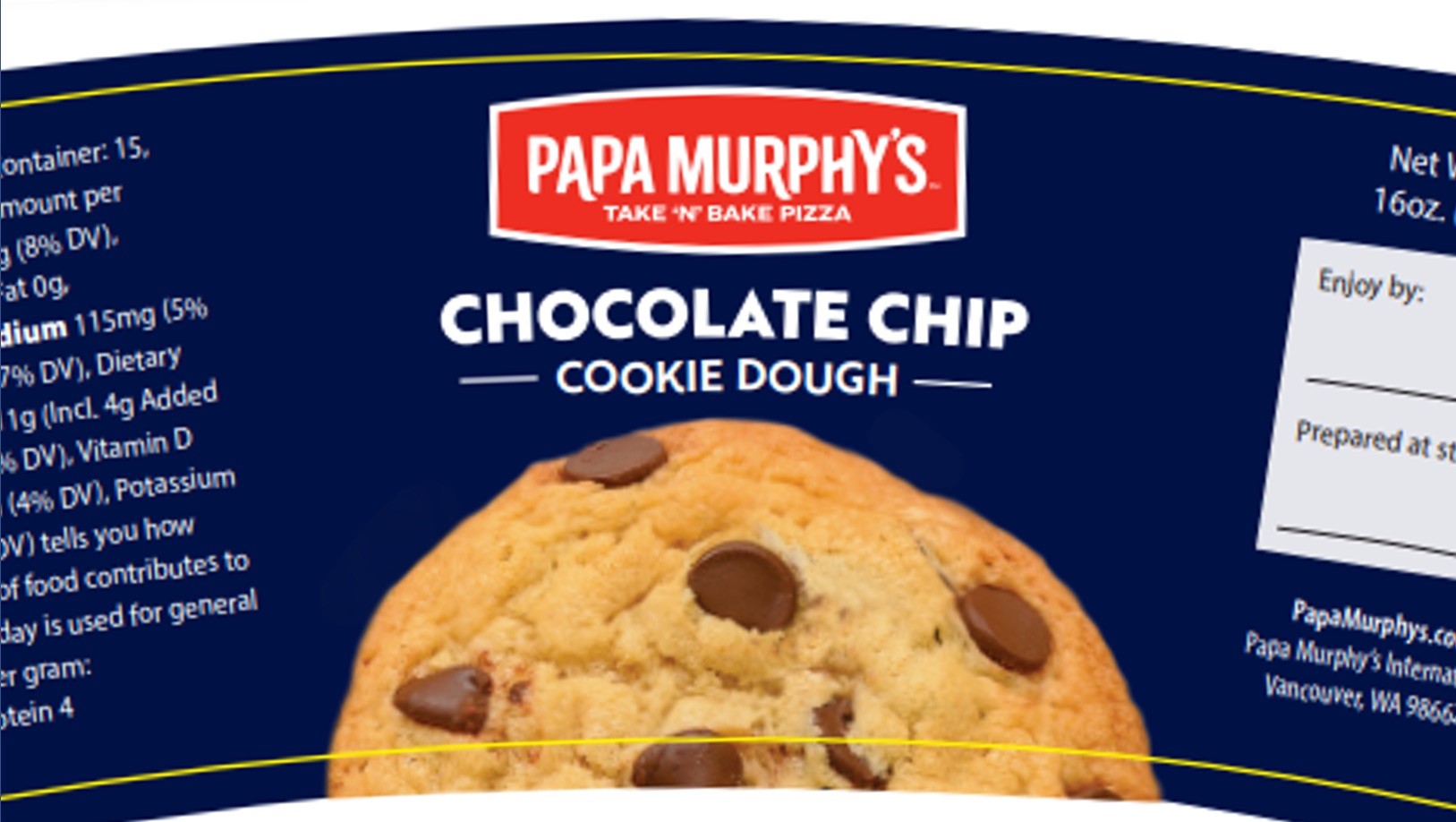 The Centers for Disease Control and Prevention (CDC) yesterday said federal and state health officials are investigating a Salmonella Enteritidis outbreak linked to cookie dough sold at Papa Murphy's pizza outlets that has so far sickened at least 18 people in six states.
Two people were hospitalized, and no deaths have been reported. States reporting cases are Washington (6), Idaho (4), Oregon (4), Utah (2), California (1), and Missouri (1). The earliest illness-onset date is February 27, and the most recent patient's illness began on May 2.
The true number of sick people is likely much higher, given that many people recover without medical care and aren't tested. Whole-genome sequencing on samples from the CDC's PulseNet system found that bacteria from the sick patients are closely related, suggesting that they were sickened by the same food.
Of 14 people who were interviewed about their food exposures, 12 said they ate food from Papa Murphy's, including 9 who ate raw cookie dough and 1 who had baked chocolate chip cookies made with the dough. The CDC said at least 2 of the sick people did not eat at Papa Murphy's, and investigators are working to identify the contaminated ingredient in the raw cookie dough.
Papa Murphy's has not recalled the cookie dough but has temporarily stopped selling their raw chocolate cookie dough and raw s'mores bars dough.
Several foodborne illness outbreaks in the past have been linked to eating raw cookie dough. The CDC said most raw dough is made with unpasteurized eggs and raw flour that can harbor Salmonella or Escherichia coli. The agency added, however, that some companies make edible dough with heat-treated flour, pasteurized eggs, or no eggs. "Read the label carefully to make sure the dough is meant to be eaten without baking or cooking," the CDC said.